About
This firm was established August 1995 by the owner Jacqueline Lykke Larsen, who is a state-authorised translator of Danish and English with more than 15 years of experience with providing quality translations to the Danish business sector and foreign partners.
The firm specialises in legal translations between Danish and English. Other areas of specialisation include accounting, tenders, plant protection and human rights.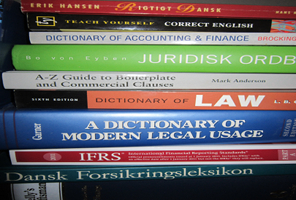 We are commited to excellence!